From their small business in 2001, Dextel Trading now supplies medical products and generic medicines all over the Philippines.
And now, entering their first bid with their very own Vitamin C brand – DefenZinc – in the market, they choose no less than celebrity influencer  Zeinab Harake to endorse it.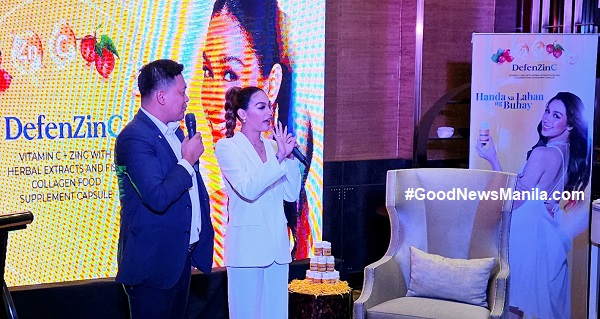 Unique in her own way and offering more of her talent like DefenZinc, they chose Zeinab as the most fit brand endorser because of her beauty and her infectious energy that inspires all generation.
More About DefenZinc
DEFENZINC is a food supplement made of vitamin C in the form of sodium ascorbate that is more readily absorbed and is gentle on the stomach, zinc, and natural ingredients, rosehip, camu camu, and fish collagen.
With the benefits of taking Defenzinc like helping boost immunity, it also works as an antioxidant that protects the body from free radicals. Moreover, it aids in the normal development and function of cells, in managing and reducing inflammation in the body, boosting resistance to fight infection, natural healing of skin injuries, and may delay natural human aging process.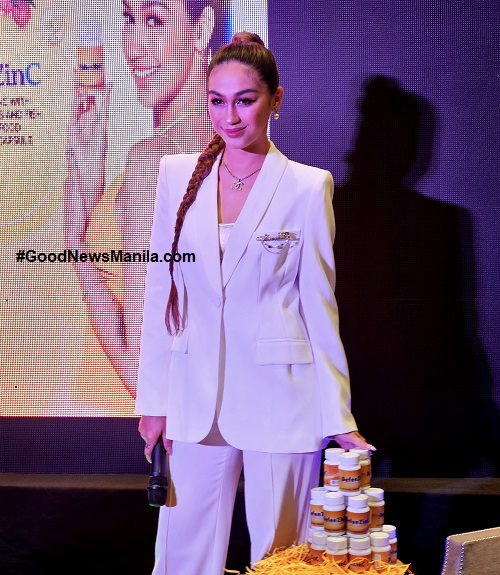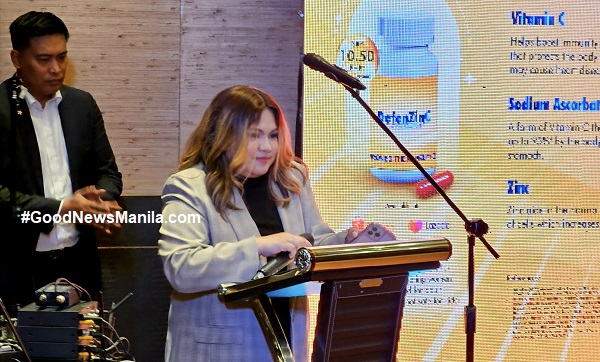 Rosehip, Camu Camu, & Collagen
Rosehip (Rosa canina) is a part of the rose plant that is red to orange in color, round, and with a seed-filled bulb found underneath the rose petals. It is again a rich source of Vitamin C which helps boost resistance and fight infection. It is also known to have anti-viral properties.
On the other hand, Camu Camu is considered as a superfood because of its overflowing nutrients including Vitamin C. It may also be effective in reducing inflammation in the body because of its high content of elagic acid – an anti-oxidant known to inhibit inflammation-triggering enzyme aldose reductase.
And lastly, fish collagen is a type I collagen extracted from fish skin rich in two amino acids: glycine and proline. Glycine is essential in DNA and RNA creation, while proline is essential in the body's own production of collagen. Thus, fish collagen helps in healing of skin injuries and delaying of the natural human aging process. Fish Collagen also protects the skin, hair, and joints.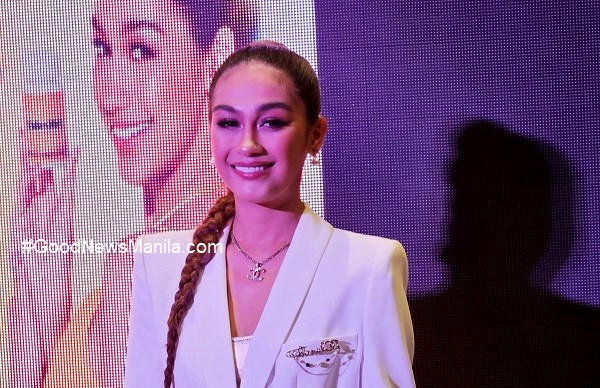 With all these ingredients in one capsule, you know that you are getting more, while paying less.
Discover more 'good news' articles by following the GNM Facebook Page, Twitter and Instagram accounts.
Defenzinc is available online on Shopee (also Lazada) and all leading drugstores nationwide for only P10.50 srp per capsule or P310 for a bottle of 30 capsules.